Welcome to Riverside Chevrolet
Important Information
Hide Information
1. Must finance with GM Financial. Down payment required at signing, if applicable. Not available in PA or TX unless combined with a 0.00% APR. Offer not available in FL. Some customers may not qualify. Not available with lease and some other offers. Take new retail delivery by 8/31/22. 2. Length of contract limited. Must finance with GM Financial. Some customers may not qualify. Not available with lease and some other offers. Take new retail delivery by 8/31/22. 3. For J.D. Power 2022 U.S. award information, visit jdpower.com/awards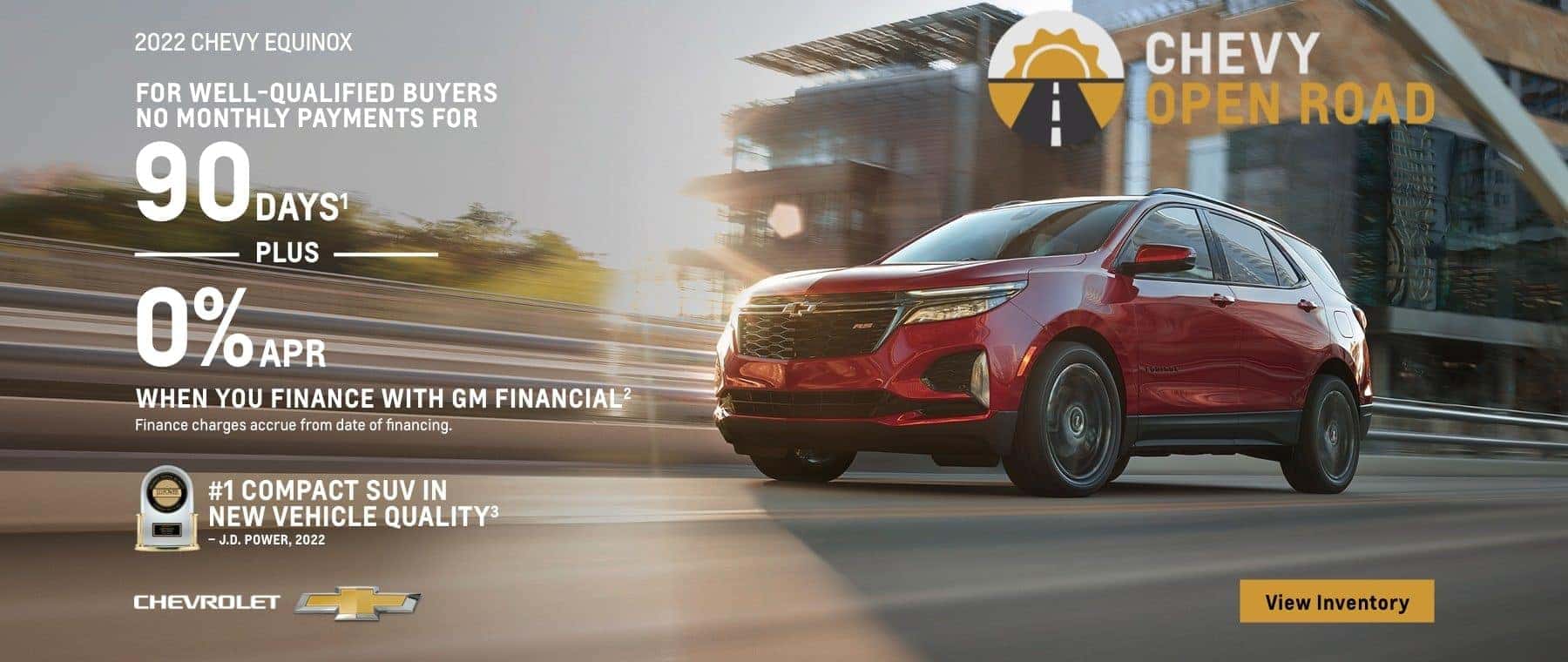 Important Information
Hide Information
1. Must finance with GM Financial. Down payment required at signing, if applicable. Offer not available in FL, PA or TX. Some customers may not qualify. Not available with lease and some other offers. Take new retail delivery by 8/31/22. 2. Length of contract limited. Must finance with GM Financial. Some customers may not qualify. Not available with lease and some other offers. Take new retail delivery by 8/31/22.
Find the Used Vehicle That's Right for You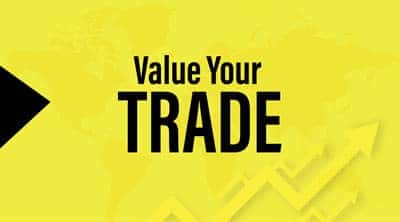 Value Your Trade
Get a top dollar quote for your vehicle from Riverside Chevrolet today!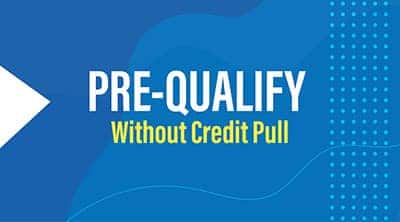 Pre-Qualify Now
Pre-qualify without effecting your credit score, simple and fast!
Buy Online today
Save time and buy online from Riverside Chevrolet in less than 15 minutes!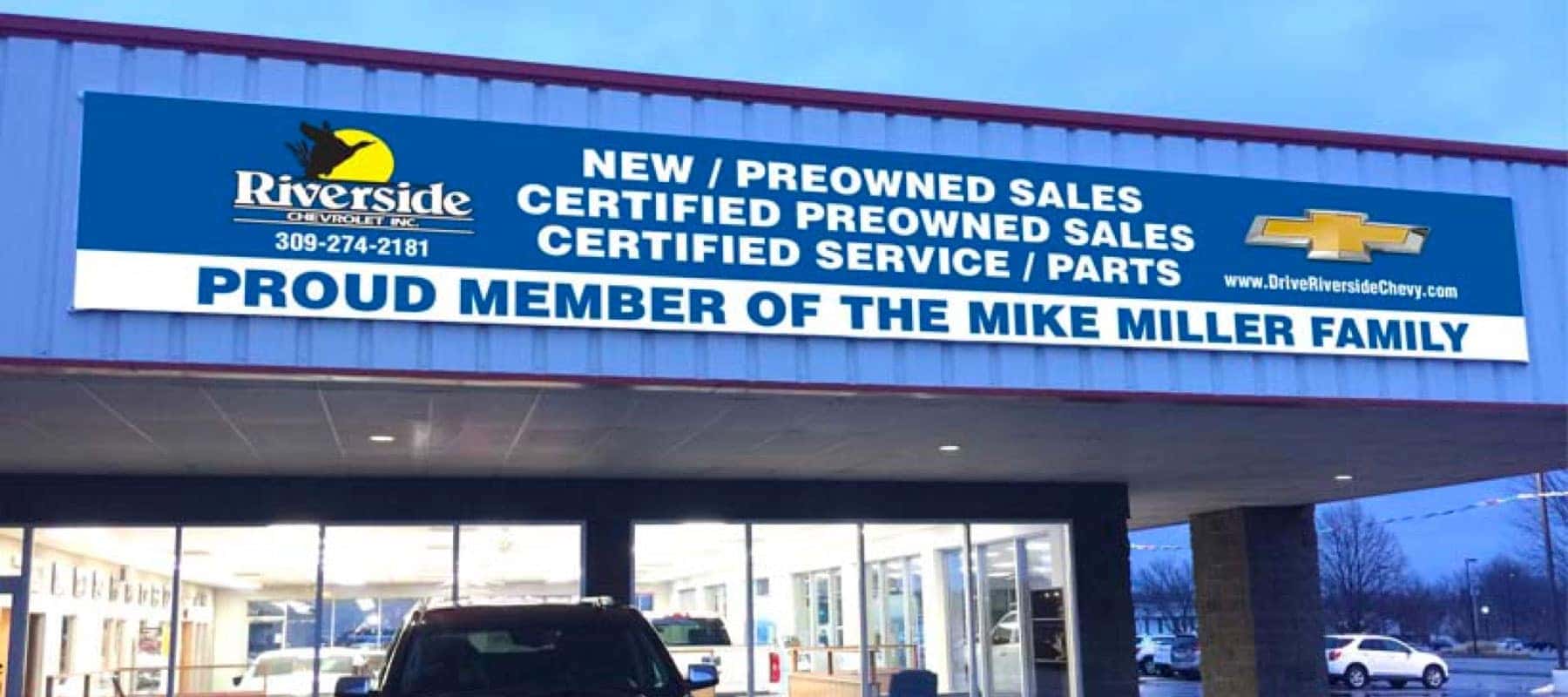 Welcome to Riverside Chevrolet
Whether you live in or near the Peoria area, or somewhere else in the U.S., discover the great selection of quality new and used vehicles at Riverside Chevrolet! We are proud of our reputation as the only new car dealership in Chillicothe, and we look forward to guiding you through your next new or pre-owned vehicle purchase.
Visit Us in Person
Customers from Peoria, East Peoria, Morton, Washington, Dunlap, Pekin and El Paso also enjoy coming to our dealership. We are one of the leading GM dealers in Central Illinois, providing the best selection of new vehicles and a vast inventory of used cars, SUVs, and crossovers. Come to our showroom and get a quote on any of the new or used vehicles from our exceptional, hand-picked inventory at Riverside Chevrolet!
When you think of "car dealerships in Peoria, IL" or "used car dealerships in Central Illinois," remember to put Riverside Chevy at the top of your list! We welcome you to learn more about us and then stop by to visit our showroom.
Or Buy a Vehicle Online
You don't have to live in Illinois to buy a new or used vehicle from us. We sell and ship to customers in other states all across the U.S.! Visit our online-purchase portal, [email protected], to get started.
Ask A Question
Our Reviews
I had a great experience purchasing my new car at Riverside Chevrolet. My salesman was very knowledgeable and took time to show me several different options available. The finance department was great to work with as well. I will definitely tell my family and friends to go to Riverside to purchase their new or used vehicles.
Chase Wilkins and Keith Frink are fantastic to work with as well as very personable and down to earth. They make car shopping easier than usual.
Everything is great with the truck. I really appreciated the service Jeff, Ryan and your dealership provided. I'm looking forward to many many years of use from this truck.
I had an great experience working with my salesman as well as the Yong man in the ther booth next to him as well as the financial manager.
Riverside Chevrolet customer service provided me with an exceptional car buying experience. Ryan and Chase went out of their way to make this purchase exciting as well as making me feel special every step of the way. If you are looking for a great car dealer, I highly recommend Riverside Chevrolet in Chillicothe IL.
Riverside is a small dealership with big dealership feel. They treat you so well and go out of their way to get the deal done the right way. They are extremely fair on their trades too. I can't say enough good things about the staff as well. We have bought our last 2 cars at this dealership. I also take the vehicles there for service. Fast and dependable times. I would highly recommend Riverside to all my friends and family. Go see them!!
Really good dealership to buy a vehicle. Good people to work with! Very helpful! Very happy with the purchase.
They went over the top on customer care. Making sure my needs were taken care of.
They treat the customer like they are a neighbor. No pressure and sales pace was set by me for the most part. Great experience!!
Couldn't say that I didn't have anything less than the best experience at Riverside. We went to 2 different dealers around my area and had the dealer mark up the sales price with fees and other things. Then we drove to Riverside which is a little more than 2 hours away from me and had no pressures, no extra fees, and great buying experience. I would absolutely recommend this dealer to anyone near and far. David and Keith were awesome and should definitely get a raise!
We were more than thrilled with our experience with Riverside Chevrolet. We traveled from Nebraska to purchase our 2017 Corvette. We were treated with respect, courtesy and given a great deal. Can't say enough about the people at Riverside Chevrolet.
Great dealership to deal with and purchase a vehicle. Everybody was very informed about all aspects of the vehicle, very friendly, helpful and answered any questions that we had. They made us feel very much at ease, like a family member. They went out of their way to find us a vehicle from another dealership to meet our requests. I would and am highly recommending this dealership to anyone who is in the market for any type of vehicle. The best car buying experience that I have ever had. Chase was the best. Thank you very much.
Great people, great experience, Ryan went out of his way to get the exact vehicle I wanted and made sure I was going to be happy and satisfied. He was always keeping in touch and keeping me updated, great dude. Chase also did a great job and made everything go smoothly and took his time to explain everything to me and very thoroughly. He also had the truck looking top notch when I arrived. Would highly recommend. Will be back for future business.
Excellent service and communication throughout the buying process. Chase was very thorough and the deal was fair and without issue. I've dealt with many dealers over the years and this was one of my best experiences! Highly recommend!
We'd been looking for a truck locally for several weeks and realized that we needed to expand to a national search to find Just the Right Truck. That's when we found our 2017 F-350 Super Duty online at Riverside Chevrolet ~ right away we were impressed with the number and quality of the photos they provided. When we called for more info, Chase Wilkins was quick to answer our questions about the truck and even took some additional (specific) photos for us, as we live in Washington state. He also took the time to FaceTime with us, started the truck and gave us a quick interior and exterior tour on a snowy day. Chase is very personable, so we felt like we were hanging out with a friend in a cool truck (all while enjoying a walk on a nice day at home). After looking over the CarFax and photos we decided we'd fly out for a test drive (completely prepared to drive it home even though they have *very* reasonable nationwide shipping costs); Chase took a nominal deposit to ensure we'd actually show up. Chase also sent us all the paperwork (FedEx) so if we decided to buy the truck we'd have everything done and our time sitting in a dealership to fill out paper would be non-existent. My son and I arrived at the dealership at 10am Thursday morning, and the truck was warmed up waiting for the test drive ~ which sealed the deal. The test drive was very thorough and while on the drive Chase made sure we tested several things out on the truck, and took us on a bumpy road to shake out any rattles (there weren't any). Chase was not only knowledgeable about the Ford (despite it being at a Chevy dealership), but a fun guy to spend time with. We asked him a lot of questions, and he even FaceTimed (again) with my husband who had a few last minute questions from home. We've owned two other Ford trucks but this was our first diesel and he explained the nuances of a diesel (DEF??). While we were on the test drive, the Finance Office completed our paperwork and handed them back to us ~ and just like that, by 11:15am, we were headed west (right into what turned out to be 3 blizzards ahead, including an I-80 shutdown). We've never bought a truck sight-unseen, nor from another state ~ but with Chase it was a no-brainer. We can't speak highly enough of his ability to make us feel confident during this truck-buying purchase. Not once did we feel pressured, up-sold, or hoodwinked. Chase is by far the best person we've ever bought a truck (or car) from, and we'd venture to guess that each of his customers feels the same way; he truly loves his job and loves cars ~ and it shows!!! . We are still impressed with how fast they processed the paperwork and got us on the road. If you're looking to buy a car or truck (even if you're not in the Chillicothe, Illinois area), we highly recommend Chase and the team at Riverside Chevrolet!
Bought a Ram truck from Chase Wilkins. Great communication, customer care, great salesman, a truely great experience. I drove 2 hours twice to this dealership and would do it again to get the treatment and care I received. Larry C
I have bought a few trucks from Riverside, Jeff Furkin has made every purchase easy for me as I have bought the last 4 over the phone , every vehicle has been exactly as described when I arrived to pick up. Service department has been wonderful. Only dealership I will do business with
Dealership had the car I was looking for which was in excellent condition, gave top dollar for my trade and the entire process was completed in a few hours.
I am always pleased with my experience with Riverside. Jeff and Keith both are very nice to deal with. They are fair and I feel like they treat me very well.
I was thrilled from the first contact. The experience was so good that I was apprehensive at first. I thought to myself "This is too good to be true" - and by 'this', I mean the price of the vehicle I purchased, how Chase treated us, the assumptions Chase made when figuring up our cost, the drivers that delivered our new car to our home ---- everything. I feel kind of stupid that I haven't found you guys before now! Rest assured, I'm telling everyone about my experience! Thank you!
I searched online all the Chevy dealers in the area, Riverside had the truck I wanted at a price I thought I could work with. After very little negotiating, they offered me a price below what I was prepared to pay! They also gave me far more for my trade than I thought I would get. I was so satisfied with their offer, I didn't have to look anywhere else. Riverside gave me a great experience start to finish.
I was shopping online for a particular vehicle and found it at Riverside Chevrolet. I sent an inquiry and received a reply from Chase Wilkins very quickly. Chase handles the online sales efforts and helped me with quick and clear communication regarding the vehicle I was looking at. Since I live in CA, I needed to ship the vehicle and Chase was able to coordinate transport for me. It took about 6 days for the vehicle to reach me, and it concluded what was a very easy, seamless and quick purchase process for me. All communication and the transaction was completed electronically and I couldn't have been happier with the entire experience.
Salesman Jeff, dealer, and the transportation company were prompt and followed up as needed. Great experience which is an example of customer service....Already recommended them to others buyers...
First point - customer service was great. I also got an awesome deal on a great car. Drove almost 600 miles to do business with these guys. Definitely recommend.
Get Directions To Our Dealership